TWENTY-TWO days until school starts for my nest. How many until yours? If you are a teacher like my friend Sarah, you have already began decorating your classroom and have began all the preparations necessary to greet your new sponges/students. Such an exciting time of year. We have had so much fun this summer planning her room theme, crafting, and SHOPPING. Her little Kindergarteners are so blessed to have her for a teacher. Our district is definitely blessed with some wonderful teachers, many of these teachers that I personally call my friends.
Sarah found a fantabulous Etsy site called
Gifts By Gaby
. She purchased a few hand painted burlap banners for her centers.
This one: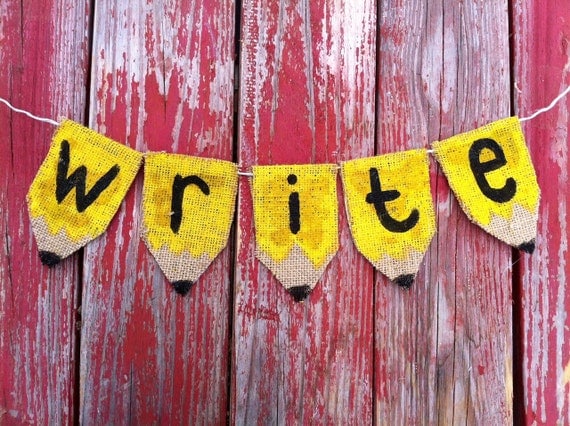 and had this one custom made:
Are you just loving them like I am? What if I told you I personally have this one to give to one of my readers? It is fabulous.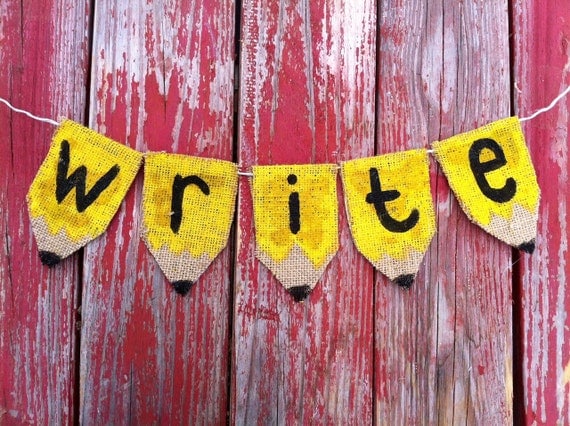 *
Really. Tell me in a Disqus comment how much you love this banner and be entered to win it. Then go to the easy Rafflecopter entry form and tell me you did and then unlock optional bonus entries. You definitely will want to do the bonus Etsy entry and explore a bit. There's a great discount code on her page that you will not want to miss out on when you place your order by August 10th.
About Xuan, owner of Gifts by Gaby
Xuan is a high school English teacher by day and a party crafter by night. Being a mom to 4 amazing children - all under the age of 9 - is what drove her to supplement her income. She is hoping to transition into becoming a full time Etsy crafter in the future and have extra time for her kids as well as doing something she loves. Many of the images you see on her site will include themes from her children's birthday parties. She is also kind of crazy about the holidays. All seasonal items are things she has up in her own home. She does not create anything she wouldn't buy herself and tries to keep items affordable and include personalization whenever possible - huge fan of all things personalized!!! She like to participate in local craft fairs and is a big Pinterester, hosting a local Pinterest night once a month with some really talented ladies. You can follow her on
Etsy
,
Pinterest
and on
Facebook
.
Obviously, Xuan is a crafter/Pinterester after my own heart. Be sure to stop by and give her some love. Let her know I sent you!

U.S. entries only!
*I was not compensated for this post by product or by monetary means.
a Rafflecopter giveaway