First day of summer vacation. I haven't heard THE words yet. You know the ones. Do I dare type them, heaven forbid I speak them aloud. I do have a wooden desk. I'll knock twice for each kid.
So what's to do in my neck of the woods this summer to help keep the boredom at bay?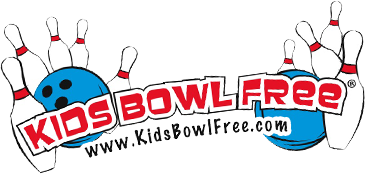 April 22-September 1 children 15 and under bowl two free games per day. Go to
site
to sign up and to find a bowling alley in your area.
I told you a few weeks ago in a post about this coupon that the Tulsa Zoo sent me for my readers to print.
New exhibits. Even some albino alligators. Oh my. (just right click on the above coupon and save/print, expires June 30, 2013)
I'm pretty excited about this one. No, it's not free, but fifty cents for a movie if purchased in advanced or $1/movie. I think I can live with that.
Here is the Broken Arrow Hillside Drive theater's lineup.
June 3-5 Looney Tunes Back in Action
June 10-12 Cloudy with a Chance of Meatballs
June 17-19 Horton Hears a Who
June 24-26 Smurfs
July 1-3 Ice Age: Continental Drift
July 8-10 Dolphin Tale
July 15-17 Happy Feet
July 22-24 Oceans
July 29-31 Rio
August 5-7 Chimpanzee
To see what is playing in your area, take a look at the following
link
.
I just added this one to our list last night. I forget about this place. The Sam Noble Oklahoma Museum in Norman, OK posted this on their Facebook page last night. "In recognition of the need to escape the trauma and chaos of the tragedy of the tornadoes that affected Oklahoma May 19 and 20 we're offering visitors free admission through the month of June."
We'll also be joining the Tulsa Library's summer reading program. The
children's
and the
tween's
. Going to the pool and maybe a trip or two to
Big Splash
, along with several road trips to see family for reunions and fun visits. Oh, and Mr. Braden even gets to visit our nation's capitol over the July 4th holiday.
I don't think I have left much room to hear those two little words, what do you think? What's on your bucket list for the summer?