I don't know WHY I didn't figure this out sooner!!!!!
I use shampoo in the shower!
When I wash my hair, the shampoo runs down my entire body.
Printed very clearly on the shampoo label is this warning,
"FOR EXTRA VOLUME AND BODY."
No wonder I have been gaining weight!!!
Well! I have gotten rid of that shampoo and
I am going to start using Dawn dish soap instead.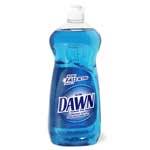 Its label reads,
"DISSOLVES FAT THAT IS OTHERWISE DIFFICULT TO REMOVE."
Problem solved!
If I don't answer phone calls, texts, tweets, Facebook messages, or respond to blog comments, you will know why- I'll be in the shower!
Ha Ha- you really thought I had a serious post going on here didn't you?
My Aunt Gracie sent me this in an email and I modified it just a wee bit.
It really goes along well with my current
20 in '12
Goals with the weight loss challenge, I started a Biggest Loser Challenge today at work. Yep put in $5 to hopefully be one of two with the largest % of weight loss from January 9th to March 1st.
We will see...