My kid's are JEALOUS!!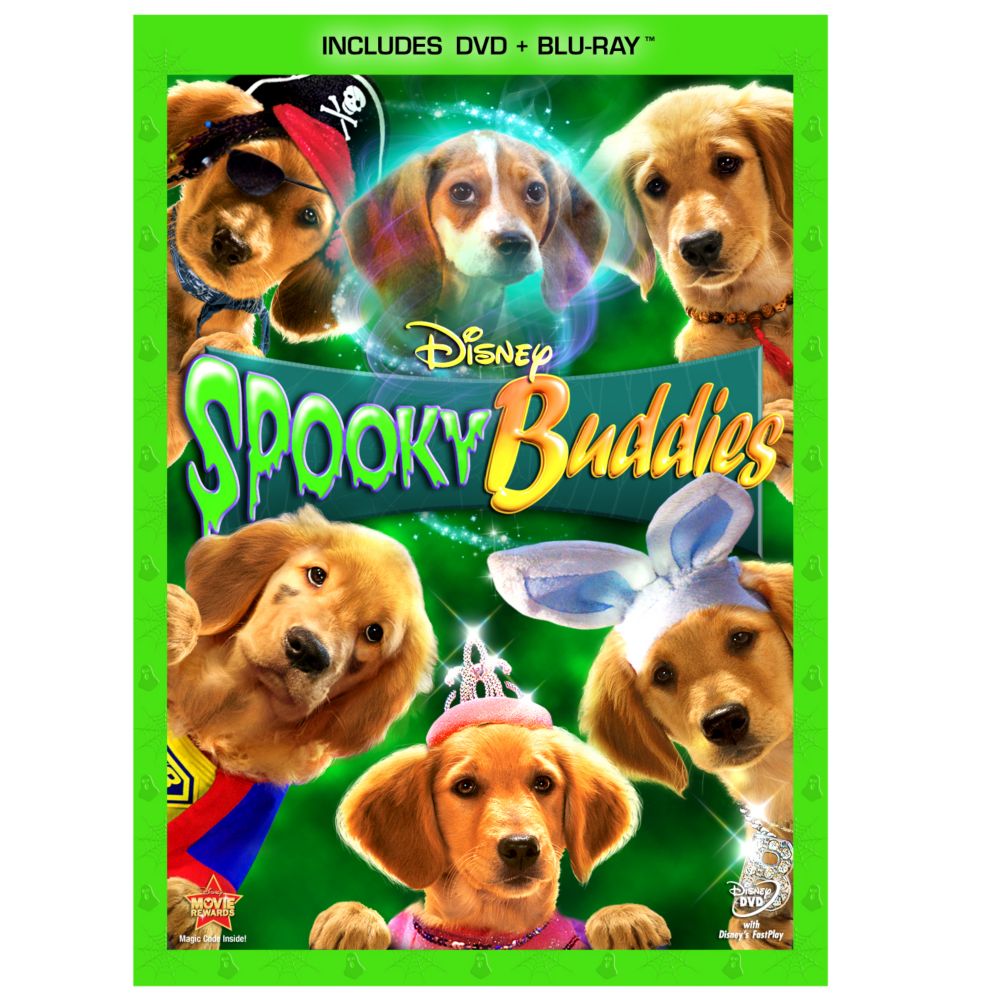 One of my readers is walking away with one of their favorite dog movies. Every time the preview comes on television they are glued to the tube. We have ALL of the Buddy movies and if we had the opportunity would probably adopt all five of them. My favorite of course is Rosebud, she is so cute.
"Disney's irresistible talking puppies are back in an all-new movie that takes them far across town to a mysterious mansion where something very spooky is going on. With the help of some unexpected new friends including a friendly ghost this exciting adventure is howling-good Buddy fun.
In a race against a no good hound, the Buddies and their new friends, Pip, Zelda, Rodney, and Skip, must stop Warwick the Warlock and save the world from his dastardly deeds.
Overflowing with action, humor, and a bag full of bonus features, Spooky Buddies is a Spooktacular adventure that treats you to a celebration of friendship and teamwork your whole family will enjoy."
Spooky Buddies officially comes out on DVD/Blu-Ray on Tuesday September 20, 2011 and one of my readers is going to get a copy! Take a look at the following widget and then use the new entry form below to enter! One of the questions which is required is this two part question.
Who is your favorite Buddy? And of ALL the Buddy movies so far which was your favorite?
Disclosure: All opinions stated are my own and based upon my own personal experience. I will receive no compensation for this post. The winners name will be selected through random.org on September 24, 2011 and will be contacted via email.